transcend all boundaries
Generates invoice for BTC payments by international customers (or donors). SKYBIT takes their BTC and gives fiat currency to the merchant.
Swap, stake, and pool digital assets on Ethereum blockchain.
DeFi Lending & Borrowing coming soon.
SKYBIT - Southeast Asia's blockchain services platform
SKYBIT is a social enterprise that applies the revolutionary technology of blockchain to provide a modern financial bridge between Southeast Asian nations and the rest of the world.
The difficulty of sending money via the traditional international banking system has isolated people and businesses in Southeast Asia from the rest of the world, hindering progress and development in the region.
SKYBIT's solution is to use digital assets that flow freely on the internet regardless of country borders. Easing the flow of monetary value will open up many new opportunities for Southeast Asian countries and their people, in line with national development plans and the United Nation's Sustainable Development Goals.
Apart from the normal business goal of growing successful and generating large returns, SKYBIT's big-picture mission is to apply new technology for wide and large-scale social and economic improvement, particularly in Southeast Asia where many big problems remain unsolved.
SKYBIT's core service is a digital asset exchange that allows customers to convert between various digital assets. This lays part of the foundation for a blockchain ecosystem that will give rise to innovative companies that rely on our services, contributing to the growth of the new blockchain industry across Southeast Asia.
SKYBIT token sale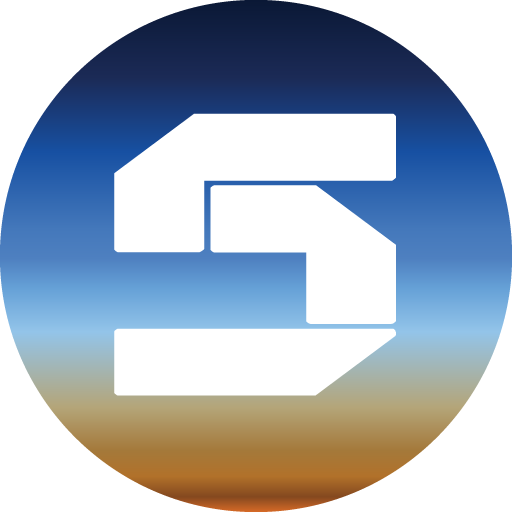 Since 2018 SKYBIT has been raising funds from Japanese and Dutch angel investors, and this has allowed the business to operate small-scale with a small number of transactions daily. To expand for larger-scale operation, SKYBIT will conduct sales of its tokens to raise further funds for expansion that would enable it to make a greater positive social impact and also allow people around the world to benefit from the company's growth.
Raised funds will be used primarily for hiring competent staff, for continued development and mass marketing of our products and services including the Digital Asset Conversion Platform, Decentralized Exchange and Payment Processor, and the development of the associated businesses units across Southeast Asia. Additionally, funds would be required for acquiring relevant licenses issued by governments and for legal work.
For more details about our businesses and plans, we will soon release a new version of our whitepaper.
SKYBIT token purpose
SKYBIT tokens will have intrinsic value through our ecosystem of products and services for both people and businesses. On the Digital Asset Conversion Platform, it will be possible to use SKYBIT tokens to obtain reduced transaction fees on the platform. The discount rate from regular prices will initially be 50%. Our other products and services will utilise the SKYBIT token as payment with many adding value to cost savings and rewards that extend to everyone and every commercial sector. The demand for these cost savings and rewards will organically drive demand, naturally increasing the SKYBIT token value.
Other exchanges have similarly issued utility tokens for sale, such as Binance whose BNB token was launched at around 0.10 USD and reached over 600 USD recently. Binance has grown to be among the world's largest digital asset exchanges by average daily traded volume (approximately 14B USD per day as of 16 July 2021. Source: Top Cryptocurrency Spot Exchanges).
We will also further develop the Decentralized Exchange so that SKYBIT tokens can also be used on it to pay trading fees at a discounted rate.
TOKEN CONTRACT ON ETHEREUM BLOCKCHAIN
The SKYBIT token has been deployed to both the main Ethereum blockchain and ropsten testnet blockchain. The contract addresses are shown in the table below.
The SKYBIT token complies with the new ERC777 standard, which greatly improves on and fixes major problems of ERC20, and is fully backwards-compatible with contracts or software applications that can handle ERC20-compliant tokens.
The token contract code reuses best-practice code by importing from OpenZeppelin's code library. OpenZeppelin provides a public library of modular, reusable, and secure smart contract code for the Ethereum network. OpenZeppelin themselves perform smart contract code security audits, so they are trustworthy and reliable.
The SKYBIT tokens can be received by any cryptoasset wallet that can hold custom ERC20 or ERC777 tokens, such as Trust Wallet (recommended), Coinomi, or MetaMask.
SKYBIT.ASIA
SKYBIT tokens are available for purchase via our Payment Processor at SKYBIT.ASIA/ica/skybittoken.
The SKYBIT token is selling at a discounted price and will gradually rise leading up to the eventual sales at other venues listed below.
Additional large discounts based on volume and time are being offered - the more and the earlier you buy, the bigger the % discount. Enter your desired quantity at SKYBIT.ASIA/ica/skybittoken to see your calculated discount.
Earn 10% commission by sharing your referral link to others. A percentage of sales that you had brought will be automatically deposited into your account. See your merchant account profile on SKYBIT.ASIA for your referral link to share.
ProBit Global exchange
ProBit Global exchange has conducted a token sale of a limited quantity of SKYBIT tokens on their specialized platform. The sale start date is shown in the table below.
Bonus tokens will be granted for purchases at a limited supply. Staking opportunities for the SKYBIT token will also be offered on ProBit Global so that you can earn more.
See ProBit Global's official announcement of the SKYBIT IEO
TRADING VENUES
The tokens will be listed for international public trading on the SKYBIT Digital Asset Conversion Platform, ProBit Global, Gate.io (TBA) and other exchanges. The token price will then fluctuate based on the customers' free market supply and demand at these venues.
We expect the price of the SKYBIT token to increase significantly as good news about our business developments are announced over the following months.
Supported by & featured in